Business Entrepreneurship – unnecessary risk or potential for success?
Prof. Dr. Liora Katzenstein, Founder and President, ISEMI, Israel.
The employment trap says that to get a job you need experience, and to get experience you need a job. How can you break this vicious circle, that leaves graduates unemployed after studying subjects that are too theoretical. Prof. Liora Katzenstein from the ISEMI Business Entrepreneurship hothouse has the answers.
What are today's business requirements for job seekers?
Applicants for jobs must show how they can contribute to their workplace from day 1. In other words, they are expected to be entrepreneurs within the organization. Unfortunately, most theoretical university courses, whether in sciences, arts or humanities, do not train students in the art of business entrepreneurial thinking.
I could even say that theoretical studies are almost worthless if you can't apply your knowledge. From our experience, this means that studies must involve real-life experience in the field. Theoretical studies cannot teach you how to develop new business areas.
What is worth studying now?
A person is most likely to succeed in a field that excites him, in which he is willing to invest time and energy. The practical concept that advises people to study "what's popular in the market" is not only wrong, it is also not even practical. There are two reasons for that: first, and as we mentioned above, people succeed at things they enjoy, and not necessarily what is in demand. Secondly, in a world where technology is changing so quickly, it is highly likely that by the time you finish your studies, that field will no longer be the hottest thing on the market.So my advice to any young person looking for a promising career is to follow his heart, rather than what the market – or relatives – say. And this is genuinely practical advice, because not only will you earn more money, you will also be happy, and this improves your chances of success in all areas of life.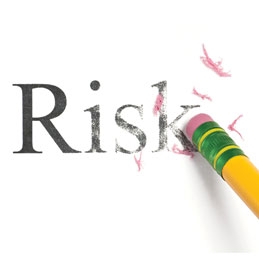 Why do people look for practical studies?

"I welcome the change in perception. While academic studies impart knowledge and basic tools, further studies should focus on a profession designed for the real world."

The classic perception leaned towards the liberal professions, believing that academic training in these fields (law, accountancy etc.) granted immediate entry to a prestigious profession. Today the prospects of earning a living in these professions are far more limited unless they are combined with suitable business and marketing abilities. And these skills are not useful only for the self-employed entrepreneur aiming for his own business; they are also invaluable for salaried employees who wish to develop their area of activity within the organization. Entrepreneurship is a way of life and world view, rather than a narrow technical activity of opening a tax file.


What is the profile of a successful entrepreneur and manager?

As I see it, a successful manager needs the traits of an entrepreneur. He has to expand the business of the company where he works by correctly identifying market needs, motivating his human resources and making the best use of other available resources (capital, equipment etc.).


Can one learn to be an entrepreneur?

I'm often asked if entrepreneurship is innate or learned. My reply is yes and yes. We define entrepreneurship as the willingness to take risks. We all know people in whom the need to be active and create burns like fire in their bones and they strive continually to realize their ideas. There are others who look for a secure career with a good pension. In today's world, the latter option is gradually disappearing. Anybody looking for a well-paid, prestigious position must develop entrepreneurial characteristics to survive in the workplace. But even natural born entrepreneurs can improve their skills and acquire the right tools to reduce their mistakes and fail less.

We say "fail less" and not "succeed more", because the professional literature shows that the rate of failure among new enterprises is over 90%. Logically, this is unacceptable, because we look at entrepreneurship as a profession, and we would never accept a 90% failure rate in any other profession – for 90% of a doctor's patients to die, or for 90% of the bridges designed by an engineer to collapse. We give our students tools that change the odds to an 87% chance of success.

Is high tech the only area where entrepreneurs can succeed?

Certainly not, It's a common mistake to identify business entrepreneurship with high tech. As I said, entrepreneurship is a state of mind and a world view. At ISEMI we develop three areas of entrepreneurship. The first is setting up a new business of any kind. Today, most new businesses are in the field of business services: accounting, law, public relations and others that are far from "classical" high tech. The second, encouraging initiatives at the workplace – intrapreneurship, The third – social entrepreneurship (using business tools to operate non-profit making ventures – the third sector) which is now a vital need: in all countries of the west social services are crumbling and must be privatized. Entrepreneurial business tools are an essential tool for improving the productivity of existing resources.