Entrepreneurship for women
Mirit Balkan (interview with Prof. Liora Katzenstein)

Entrepreneurship is the solution for women

"In the modern era, entrepreneurship is the solution for women, because it allows them to break through the so-called 'glass ceiling'". A conversation with Prof. Liora Katzenstein, the founder and president of ISEMI College of Entrepreneurship, and one of the pioneers of entrepreneurship in Israel.
"I was born in a period when there were two kinds of cheese: yellow and white. I always had the feeling that, firstly, there were more kinds, and secondly, that there ought to be more types…" That's how Prof. Liora Katzenstein, the Director of ISEMI College of Entrepreneurship, starts her personal story.
ISEMI, that was established in 1996, is an incubator for business entrepreneurship that combines degree studies, diploma studies, business consultancy and assistance in the capital raising process. To facilitate the study of the secrets of creating and managing business enterprises in the global market, at ISEMI they believe that the real world must be brought into the classroom. The students work on real projects, in a way that imitates the teamwork in startup companies."After my army service I went abroad", she continues, "with my dream of becoming a translator. I quickly realized that in this position I would just be a tool for others to say what they wanted, and that apparently did not suit me, because I wanted to say things myself. When I reached Harvard, I was exposed to a new field which I believed would enable me to do that: entrepreneurship. In Israel nobody had really heard of this field." Today Katzenstein is considered one of the founders of this field of knowledge in Israel.
Why did you decide to return to Israel?
Katzenstein smiles: "I promised myself I'd return to Israel when it had a Japanese restaurant. When I came back in 1982, there were five…" On a more serious note, she adds: "I believe in the saying that man is a template of his native country. This is where I wanted to raise my children, so I returned. True, it was harder economically and in business terms, but I'm glad I did it."At first, she gave workshops on entrepreneurship as a faculty lecturer at the Hebrew University. The workshops attracted the heads of leading companies, large military and other organizations, and so on. "After a time, I felt that this was still not it, that I was giving knowledge to the people who needed it the least, in frameworks where entrepreneurship was in any case limited. I understood that as a consultant and trainer my influence was limited, and if I wanted to have an impact on the business world and on the potential for entrepreneurship in Israel, I had to be in the field. That's when I had the idea of establishing the college, and indeed here I am fully involved with the students' ventures."
We hear the world "entrepreneurship" a lot these days. How do you perceive it?
"Entrepreneurship means taking responsibility for your life. What does this mean? Entrepreneurship isn't measured by what organization you lead and how much it earns. Entrepreneurship is a mental condition, in which you are committed to making a change, in your organizational environment. The change must include the ambition to grow, and the tools for implementing entrepreneurship are business tools.
So entrepreneurship is "for everyone"?
Entrepreneurship isn't just for high tech. We develop three kinds of entrepreneurship. The first is establishing a business of any kind, and indeed most new businesses today are in the area of business services, far removed from high tech. The second is to encourage intrapreneurship, meaning significant change within an organizational framework, which among other things also has an economic effect. The third kind, which is becoming very fashionable and relevant at present with the collapse of the "welfare state", is social entrepreneurship. This deals with all types of non-profit organizations using economic tools.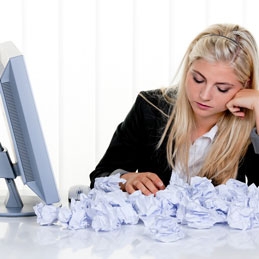 Is entrepreneurship more "friendly" to women?
In the modern era, entrepreneurship is the solution for women, because it allows them to break through the so-called 'glass ceiling'. As soon as the channels for advancement in organizations are examined with the help of entrepreneurial tools, business cliques and army regiments are no longer relevant. They are replaced by other criteria for promotion, such as performance. I can say with certainty, and from inside information, that this is why half the management force in Israeli banks consists of women. As soon as the criteria are clear, then women advance more quickly, since there's no more room for special arrangements.
So why do you think that we still see fewer women in key positions?
The answer is simple: socialization. Women still perceive themselves in terms of motherhood and the home, so that if they want a career they have to find a way of combining this with the home aspect. This female situation is very difficult and demanding, and requires a lot of strength, and not everyone is prepared to take it on. I'm sure that it's not that women are incapable, but they simple want to make it easier for themselves. Of course it's fine if they don't want to combine the two things, but many women aren't aware of the fact that they have essentially chosen one side of the equation. In this sense, I think that we must take responsibility for our decisions as women. So yes, a woman who goes back to work after three months maternity leave will see her child about as much as the father, and her salary will go to pay a child minder, but on the other hand she will maintain her employment continuity, and will continue to advance in her workplace, and of course this is also important.
In this context, I'm not ignoring the fact that the whole system is not exactly supportive of women who want to combine career and family. There is no doubt that matters such as the long school day or the lack of tax relief for help in the home are problematic.
Problems = opportunities
Businesses are built on ideas. Every idea that comes up is the expression of an unmet need. If we learn to relate to problems as opportunities, then we've taken the first step towards developing business thinking. And if we're saying that women encounter more problems on their way to realizing business entrepreneurship, then we're actually saying that this presents us women with more opportunities. There are many examples. Women have a problem with money. They are afraid to value themselves, to negotiate on behalf of themselves, and to ask for suitable pay for their work. Entrepreneurship forces us to stand up and say: this is what I'm worth!
In conclusion, can you give a recommendation or advice, in the spirit of entrepreneurship?
Certainly. I think that each of us has to ask herself four important questions:
1. What am I good at? What can I do at a skillful level?
2. What do I enjoy doing?
3. What is my dream?
4. Who can help me achieve this dream?
You'll be surprised to discover that there are many people who will be glad to help you!