Why social networks are not always ideal for your business
By Zohar Nussbaum and Prof. Liora Katzenstein
Seth Godin, the famous marketing expert and one of the most popular business bloggers in the world, the author of The Purple Cow, was asked at a lecture "Are social networks valuable for businesses, and if so – which businesses?"
Godin, who is known for the power he attributes to social networks, gave a surprising reply. He explained that Facebook and Twitter have no value when you have no real interaction with the people you share them with. Social networks, according to Godin, are important when they are genuine and not fake.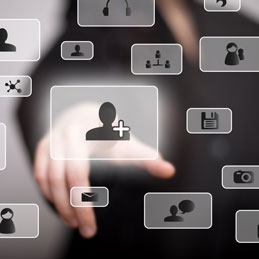 When you surround yourself with "friends" who are not really friends, this has no value whatsoever. You have to ask yourself: "Are these people for whom I am prepared to make an effort, who would do the same for me?"
If the answer is "yes", then such contacts will be very valuable in the future.
It is possible to listen to Seth Godin on the following clip.
Blogger Adi Zohar seeks to burst a number of myths in this context:
"Small businesses must be on all the social networks" - This is not always true. If my target audience is the 65+ age group, there's no reason to publicize myself on networks where this group has little or no presence."
"The main thing is to have a profile on social networks" - If the profile is not regularly maintained and updated, it loses its significance. We must promote and maintain the platform we build.
"I only have to be where they're talking about my brand" - Many business owners think that there is no reason for them to be where nobody is relating specifically to their brand. That's a mistake – it's worthwhile, and even desirable, to be present wherever people are talking about topics that are relevant to the brand and its world of content. In this way you can reach potential customers who may not know the brand, and also examine the competition.
"I can use the social media to let everyone know what's happening in the business" - The social media are not designed for "press announcements". They are a two-way street intended to create a dialog with customers – asking for feedback, checking old and new things, etc.

To sum up:
The purpose of bursting these myths, and of presenting Godin's theories, is to illustrate that in the businessworld there is never just one formula. Social networks, that have been widely admired in recent years, are not an assured formula for success. All business owners are responsible for examining their business agenda on a continual basis, and adjusting it with the relevant tools for the current development in the business and its environment.