The need for a methodology for identifying business opportunities: why do most ventures fail?
Prof. Michael Epstein, Academic Director, ISEMI College
Numerous studies of entrepreneurship have shown that 90% of start-up ventures live for only a few months.

There is a range of reasons for these failures. In most cases, failure is not due to bad technology, but rather to the entrepreneur himself, that is, his lack of knowledge and understanding of the business world, and in particular on the subject of establishing a business.
If we can point to causes of failure such as lack of cash, mistakes in identifying target customers, or even a business model that fails to provide sufficient profit, all these are an indication of a deficiency in the entrepreneur's education and suitability for the world of start-ups.

The business culture in the USA and in Israel is very forgiving towards failure. It loves serial entrepreneurs, and is prepared to provide finance for an entrepreneur who failed in the past but is still highly motivated. Such forgiveness is not typical of other professions, such as surgery or engineering. In the case of members of these professions, we're not prepared to accept a failure rate of 80% and more (not even of 5%...). Insurance companies don't wage war on automobile theft, because that's the job of the police. They raise their premiums so protect their profitability. Investors and venture capital funds solve the problem of high failure rates by looking for returns of thousands of percent in new ventures to cover the failures of the others.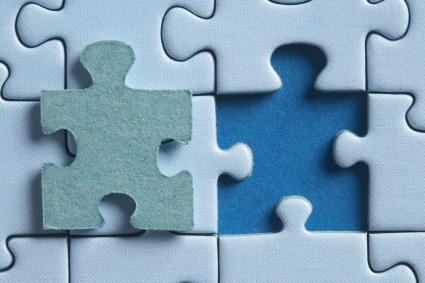 But…, these high rates of failure are not inevitable.

As evidence, in Australia the rate of failures in start-ups is very similar to that of Israel. Swinburne University opened a program in Business Administration that specializes in establishing new ventures. Research conducted in the University's Department of Business Administration looked at the rate of success or failure of ventures set up by graduates of the program. In order to sift out those whose chances of success are naturally high (for example, a lawyer who opens an office with a secretary), only business that grew within a short time to 5 or more people, or which were chosen from the start as growth businesses, by the criterion of employing at least 5 people. "Success" was defined as continuing to operate for at least three years. The amazing result was 87% success.

The obvious conclusion is that when the entrepreneur has acquired knowledge and received guidance on setting up and running a venture, his chances of success are considerably increased.There are those who try to solve the problem by having an economics and management person work closely with the entrepreneur. Of course this helps, but research shows that the benefit is not significant. If an outsider (even a partner), rather than the entrepreneur himself, has the business knowledge, the business will never reach its maximum potential.

Problems arise due to lack of communication between the entrepreneur and the outsider; the partner speaks in business language that the entrepreneur often does not even understand (unless he has the necessary knowledge). The entrepreneur has to combine the nature of the technology with the good of the business, and the external economist hardly relates to this aspect at all.The Australian research shows that for the entrepreneur there is no substitute for a basic understanding of business models, customer wants, cash flow management and so on; these things are not hard to learn, but it must be done.It would be a good idea for investors in venture capital funds to send an entrepreneur with a promising technology for a few weeks of intensive study on how to set up a venture.Click for more information about our Entrepreneurship courses